As South Carolinian businesses continue to reopen following the pandemic, Millennials who had fled to the suburbs are now returning to urban centers. This trend is further supported by major infrastructure investments in the Greenville area, as well as a statewide surge in new builds. When viewed all together, these statistics suggest that the South Carolina real estate market is in a healthy position.
Compared to much of the country, South Carolina seems to be meeting consumer demand at a faster pace, helping to offset the overall rise in housing prices over the last 18 months. Bradley Ransome takes a moment to explore why South Carolina's real estate market is in such a good place and discuss what this means for the future market outlook.
Young People are Finally Returning to Columbia, Charleston, and Mount Pleasant
At the height of the COVID-19 pandemic, it seemed as if anyone living in a major city wanted to escape to the perceived safety of the suburbs. However, as businesses across South Carolina have begun to reopen, many of these same people are now returning to their urban apartments and condos.
This trend is being driven in part by a desire to be closer to work, but it's also being fueled by a newfound appreciation for the many amenities that cities have to offer. After months of being cooped up at home, people are eager to take advantage of all that downtown Charleston, Columbia, and Greenville have to offer in terms of restaurants, nightlife, and culture.
Investment in Upstate Infrastructure is Driving Population Growth
In addition to the recent influx of people moving back to South Carolina's major cities, the state is also seeing a population boom in its upstate region. This is being driven in part by several multi-million-dollar infrastructure plans to expand public areas and add to the city's already family-friendly environment.
These infrastructure improvements are also helping to attract new businesses and residents to the area, and they're making it easier for the local citizenry to get around. When combined with the many new residential developments popping up in the area, it's clear that the upstate is in the midst of a major boom.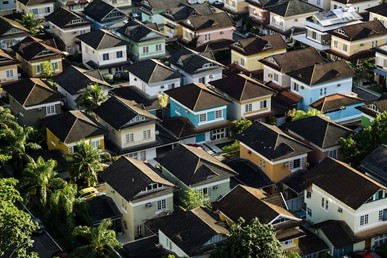 New Home Construction is Far Above the National Average
Finally, it's worth noting that South Carolinian home development is currently outpacing the national average, ranking fourth in the nation. This is significant because it suggests that the state is meeting consumer demand at a much faster pace than the rest of the country.
It also bodes well for the future of the South Carolina real estate market, as the number of new homes being built is likely to help offset inflation at a time when housing prices are well above their true value. While this may cause a slight dip in housing prices next year, buyers will be in a better position to purchase new homes.
Looking Ahead: Poised for Continued Growth
When you take all of these factors into account, it's clear that the South Carolina real estate market is in a good place. Prices are still quite high but they're slowly lowering to a more stable place. Overall, the market is poised for continued growth as people return to the state's major cities and the upstate region continues to boom.