About 76% of homeowners in the United States completed home renovation projects — and there hasn't been much of a slowdown since.
Despite economic uncertainty, real estate remains one of the smartest investments. Home renovations aim to make that investment even more solid, not all of them improve a home's value.
Here, Bradley Ransome discusses some home renovation projects, including some surprises, to consider when there's a goal of increasing your home's worth — and a few to avoid.
Replacing a Garage Door
Investing in a new garage door may not be the first thing that comes to mind when attempting to boost a home's value, but according to Bankrate, it offers the most bang for your renovation buck.
New doors average around $4,000, leading to an average resale increase of nearly $3,800. That's a 93.3% return on the investment. That's the power of curb appeal.
Updating a Bathroom
Buyers often have ideal kitchens and bathrooms in mind when looking for a home, so those areas receive extra scrutiny.
Adding a bathroom helps increase a home's value tremendously, but updating a bathroom to incorporate more modern surfaces, a larger shower, and updated vanities often leads to a 57% to 75% recoup of costs. This renovation typically ranges between $6,000 and $16,000.
Ditch Vinyl Siding for Stone
Replacing all of a home's siding is a significant expense (it's not uncommon to see $30,000 estimates depending on the home's age).
But replacing just part of a home's siding with stone veneer is a third of the cost (about $11,000) and ups a home's resale value by over $10,000. Stone entryways are increasingly popular.
Other solid bets:
Renovating a deck, adding front yard and backyard landscaping, including planting trees
Replacing the HVAC system
Updating windows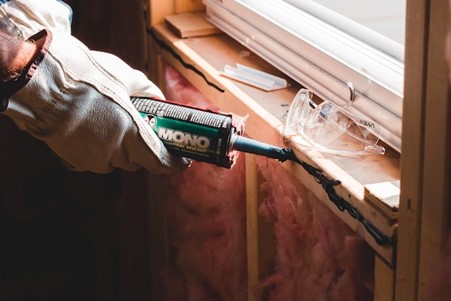 Do Not Go with Offbeat Flooring and Backsplashes
While new floors and tiling in kitchens and bathrooms can help value, overly quirky patterns, textures, and colors are risky. Homebuyers want to personalize their home, and such accents can hurt the value since they will likely need to be replaced.
Avoid Extravagant Lighting Fixtures
Lighting fixtures show off the personality of a homeowner, but when they're too lavish or trendy, it may impact the value. Such fixtures usually have a popularity expiration date and can overshadow other fantastic qualities in a home.
No Excessive Carpeting
Carpeting has fluctuated in popularity for over 60 years (the less said about 1970s carpeting in bathrooms the better). Carpeting some rooms won't generally make a big impact on a resale value but carpeting everything upstairs and downstairs almost always negatively impacts a buyer's interest in a home.
Against What You May Think, Do Not Add a Pool
Yes, having a private pool during the summer sounds like heaven, but the return on investment is usually far from heavenly. According to HouseLogic, even in places where the weather regularly turns sweltering, adding a pool only adds 7% to the home's value at the most.
Blame the high cost of installation (usually between $30,000 to $50,000) and the burden of maintenance.
Other modern renovations to stay away from:
Bold and bright paint
Kitchen and bathroom renovations that are too high-end or personalized
Combining bedrooms or removing a bedroom for a large closet